THE GEO-CLEANSE® PROCESS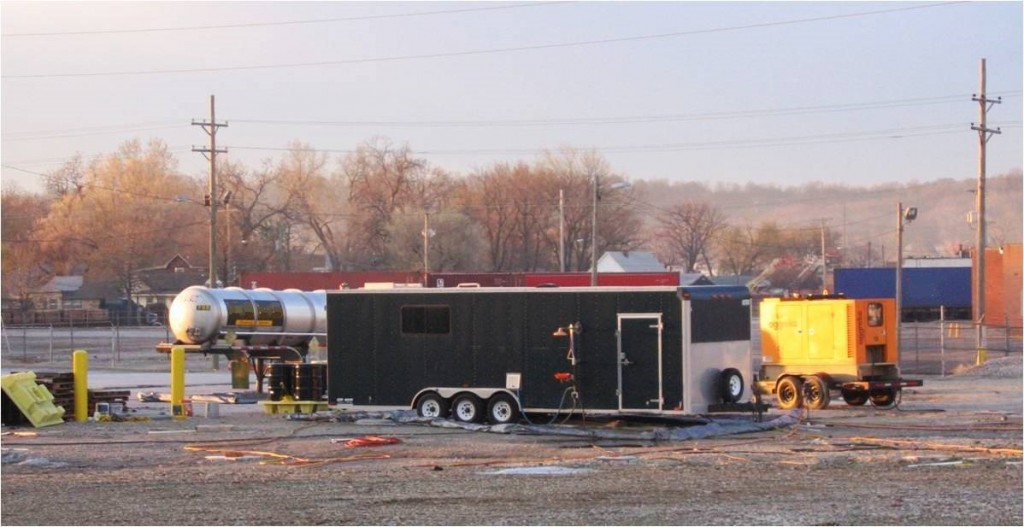 The Geo-Cleanse® Process is a patented, in-situ chemical oxidation technology that utilizes catalyzed hydrogen peroxide (also known as "Fenton's reagent" and "modified Fenton's reagent") to destroy organic contaminants in soil and groundwater. United States patents 5,525,008 and 5,611,642, which cover the delivery methodology and the injection equipment, are exclusive to Geo-Cleanse. The Geo-Cleanse® Process delivers a calculated charge of hydrogen peroxide and site-specific catalyst to the contaminated region via specially designed injection equipment consisting of mixing heads and subsurface injection wells.
Geo-Cleanse was one of the first in-situ chemical remediation companies within the industry and has extensive experience designing and implementing applications ranging from bench-scale tests to multi-acre full-scale field applications. Our knowledge and experience allows us to lead the industry with respect to the selection of the reagents and catalyst components we utilize, the designs and modifications to our injection equipment and methods, and the ever changing industry within the field and academic world. As the chemical remediation field continues to evolve, we continue to refine our process in order to provide innovative remedial solutions to our clientele network.